With over 25 years of experience in creating unique mascots, our expert teams have served over 25,000 customers globally. Our US manufacturing facilities are located in Tucker, Atlanta, Georgia. Each year, over 1500 costumes are produced across our locations, including with partners such as Hershey's, M&M's, Warner Bros., and Universities across the United States.
Our talented artists and designers are here to help you bring your brand to life with a personalized mascot. From design to manufacturing, we will see your mascot through to the end. If you have a design ready to go, our manufacturing team will work with you to create your mascot. If you are looking for custom accessories for your mascot, we can provide a solution for every season.
Connect with our American sales and manufacturing teams in Atlanta to learn how a mascot can help you build your brand today.
Free Costume Design 
Our team works with you to design and create sketches for your character based on your needs, branding, and purpose. We work with your specific needs, target audience, and performance environment to create a design unique to you.
Custom Manufacturing
After assessing your mascot needs and designs, we bring your character to life through sculpting, finishing, sewing, and logo embroidery. Take a sneak peek during manufacturing during our client review to ensure your character is just what you want and is the highest quality you deserve.
Maintenance and Service
If your mascot requires some TLC, we have speedy and affordable repairs and cleaning process. Ship your mascot to our facilities, and our team will take care of the rest in bringing your mascot back to its original state!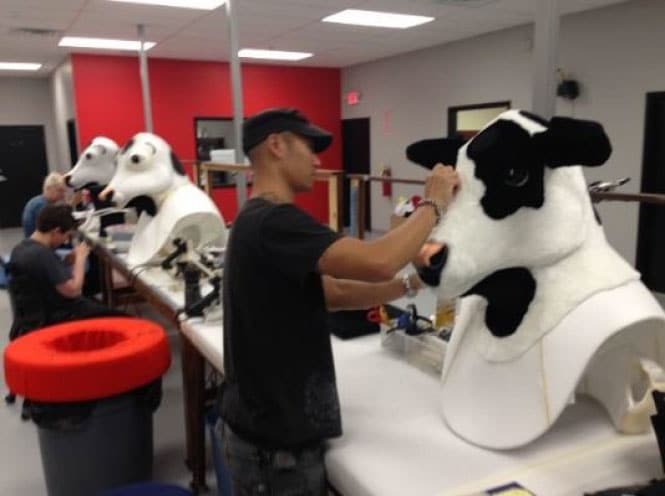 Let's Discuss Your Mascot Needs.