Custom Mascot Design and Illustration
IMC designers will work with you to design your character. Let's discuss your character ideas and costume needs
Your IMC design team begins the process by providing a variety of concept sketches, performer overlay illustrations and color illustrations.
Character Development Concept Sketches
Various Full Color Character Illustrations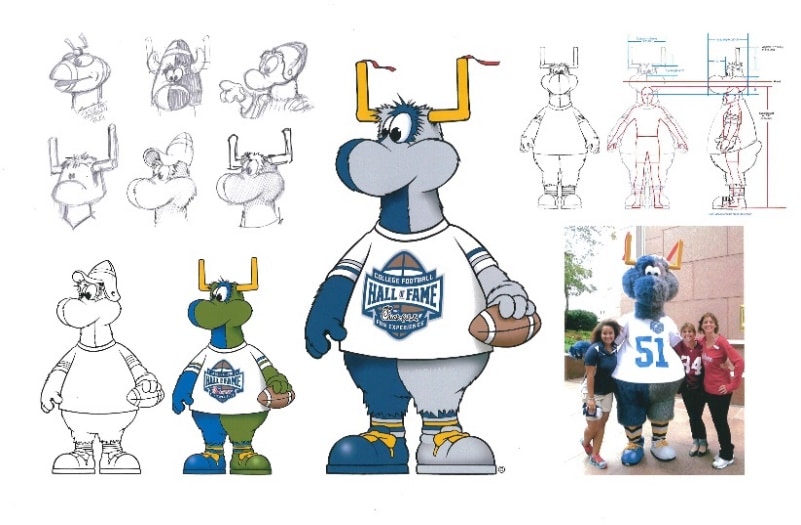 Performer and Costume Sized Illustrations
Completed Mascot Costume with Adoring Fans!
We consider several factors in developing your costume design, including:
Whether you have a character in mind, have already developed an illustration of a mascot character, or you have nothing planned other than a mascot, we're here to help! Our creative team will work with you to discuss and explore design options that will not only work for your business but will also translate well into a usable costume. Our goal is to create a highly attractive and memorable mascot costume that you will cherish and use for years to come!
Interested in taking the next step in mascot design?